It's game time, everyone! We're now mere days away from the annual electronic music extravaganza that is Decibel Festival - and Shameless is right in the thick of it all!!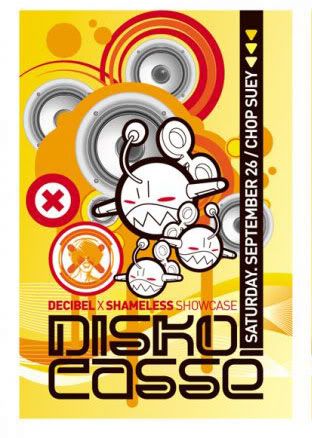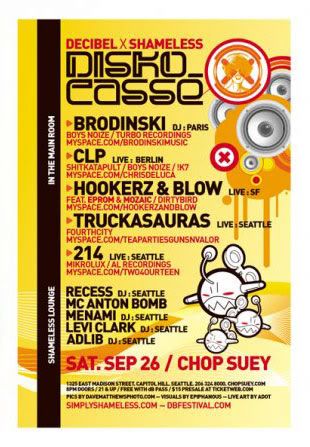 Check back all week this week for more info about this and other Decibel-related hijinks!
Better yet, buy a full Decibel pass at
www.dbfestival.com
and experience it all!
The 2009 edition of Decibel Festival will be taking place in Seattle September 24th through the 27th and will include:
* 100+ performers hailing from 10 countries, 30 of which will be making their NW debut
* 14 venues across Seattle, 10 of which will be all ages or 18+
* 30 events, including 13 club events, 8 afterhours, 5 a/v showcases and 2 free park events
* Two day conference at the Seattle Art Museum feat. panels, workshops and film screenings
* AND SO MUCH, MUCH MORE!!