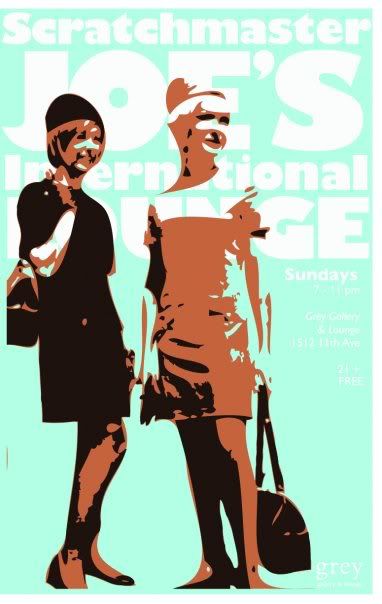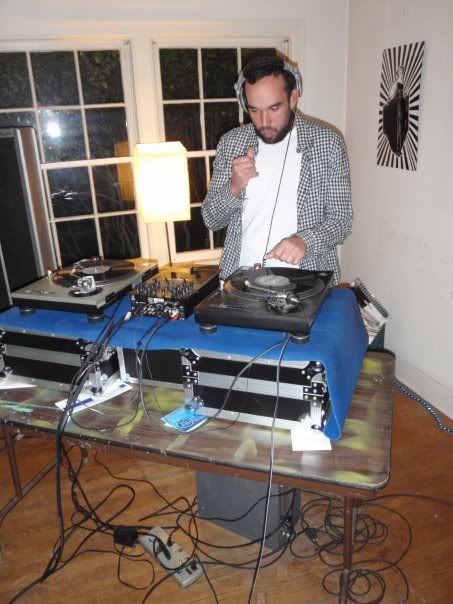 2009 may go down in part as a year that reintroduced the concept of the listening party to Seattle's nightlife. Bars and lounges the likes of Grey Gallery, Triple Door's Musicquarium, and Nijo have increasingly invited DJ collectives such as Made Like A Tree, Sweatbox, and Shameless to set up shop and play sets that, while undeniably uptempo, focus more on the craft of the DJ as selector and record connoisseur. While people still dance, there are those in attendance that don't just trainspot – they carefully listen and study each track and how they're mixed into one another, how they're sequenced, timed, and so forth. You could almost say that it's the DJ version of chamber music.
Scratchmaster Joe's International Lounge at Grey Gallery every Sunday night is certainly one of the most adventurous, deliberately indulgent, and consistently entertaining listening parties in Seattle. A notorious staple of the Seattle DJ world for many years, Joe is a world-class turntablist, having competed many times in DMC competitions, and is one half of the amazing bass duo
Famous Players
with former Seattlite/current New Yorker Sam Kirkland (who helped found Robo.trash back in the day with Kris Moon and others).
Now playing every Sunday at Grey Gallery from 7pm to 11pm, Scratchmaster Joe digs deeeeeeeeeep into his considerable vinyl collection and mixes and scratches at many different speeds everything from dirty breaks and vintage jazz to 60s-era psychedelic and 50s bop in combinations that you've never, ever thought of before. A friend who accompanied me to a Scratchmaster session last Sunday never heard him before, and said as we left that Joe never tries to get people to dance – he compels them to just listen.
This Sunday, Scratchmaster Joe's guest is Garek Druss, a noise artist and has been part of bands such as Dull Knife, Story of Rats, & Heavy Teeth (more on Garek
here
)
Here's the event page for this Sunday's set
. Go.
Scratchmaster Joe's International Lounge
Every Sunday
Grey Gallery
1512 11th Avenue
Seattle, WA 98122-3904
www.greygalleryandlounge.com
No Cover!